Endoscope Cleaner
Prioritize and keep your medical equipment sterile with endoscope cleaner.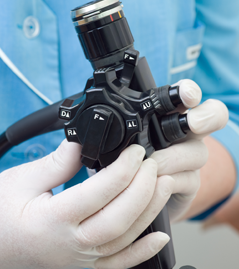 There are two major types of endoscopes: rigid and flexible. A rigid endoscope, like a gastroscope or colonscope, may not perform individual actions, but it does have a valuable place in the medical field. They are much less costly than flexible scopes though, because they are not as complex in their operations.
When it comes to flexible scopes, the main option has been fiber endoscopes for some time now. Though these fiber scopes still have their place, many have started using video scopes instead. These can operate independently to provide a clear picture and can often allow you to get the job done without any other tools.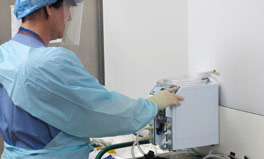 Features
Remove the need of manually syringing of scopes and the possibility of repetitive strain injury by providing you with an easy to use automated system
Low voltage unit eliminating possible health and safety concerns
In built detergent pump giving accurate dispense using 'flow meter' technology
In built leak tester with adjustable output to suit individual scope manufacturers pressure settings
Temperature monitor incorporated to ensure optimum product temperature is achieved
Traceability as per CFP 1-06 guidelines for leak testing and the manual wash process
USB connectivity offering easy input and retrieval of scope data
Incorporates user names and scope barcode numbers for traceability
Built in Clense cycle to eliminate contamination risks
Minimises AER failures by providing a thorough first stage clean
Used in conjunction with the Serchem product range offers a simplistic easy to use manual clean process